The new building emerges from the ground
Published on June 23, 2021
–
Updated on June 23, 2021
Dates
from April 13, 2021 to December 31, 2021
Location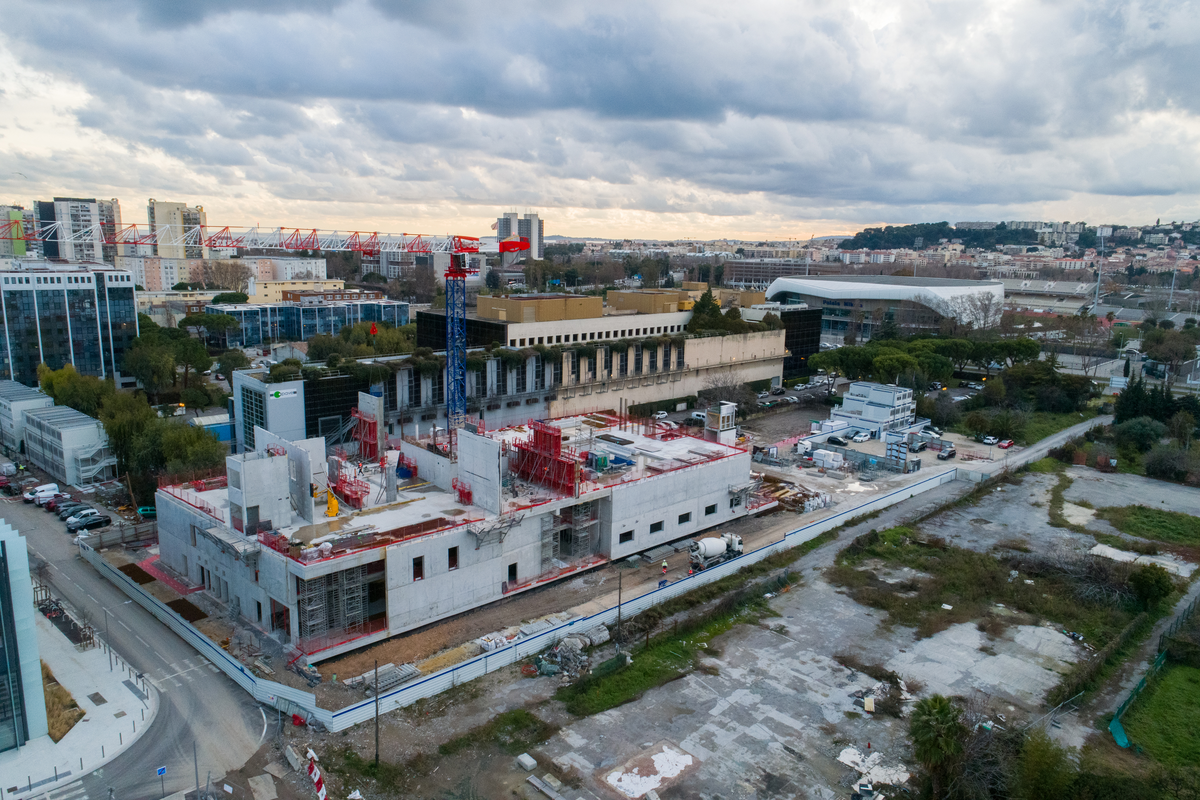 The Institut de Physique de Nice was created in 2017 following the merging of two institutes (the Laboratoire de Physique de la Matière Condensée and the Institut Non-Linéaire de Nice) located in Nice and Sophia-Antipolis respectively.
The fondation stone of the new building was laid on November 14th, 2019. It will be located in Nice Meridia in the Eco-Vallée. The project is funded in the framework of the Plan Campus Prometteur and the Contrat de plan Etat-Région.
The new building will be 5000 m2 and is composed of a basement and 4 floors. The two first floors will be dedicated to experimental labs and an optical fiber drawing tower will be erected over the 4 floors.

An important step has been achieved this month: the concrete structure of the basement and the two first floors is finished. The next steps is to built the wooden structure intended to offices, meeting rooms and living spaces. We plan to move in the new building mid-2022.
Partners :
Contact :